So…I missed Pride month 😥 I mean, June was a very busy time for me with exams and university applications and exams and open days and exams, so I didn't have time to write anything on here for Pride, which I'm sad about but hey ho.
But! I thought I'd share some lgbtq+ artists and songs that I've been loving recently (I say recently, but I've been listening to them for months). Most of these were recommended to me by awesome blogger friends, and I'm very grateful because I've found some artists that I absolutely adore and can't imagine how I lived without them (*cough cough DOUWE*). Some of these artists I'm not sure what their orientation is, but they have some songs with lgbtq+ themes, so I thought I'd include them anyway.
Anyway, without further or do, here are some of my lgbtq+ music faves!
Hayley Kiyoko // wlw
I have so much love for Hayley Kiyoko, her songs are so…gentle? And pure? I have quite a few favourite tracks of hers, of course Pretty Girl and Girls Like Girls which are probably her most popular (?) but I also really love Cliffs Edge and Grave to Tempo and the whole Citrine EP ❤


Douwe Bob // bisexual
Douwe is my Eurovision bae. He competed for The Netherlands back in 2016, and I fell in love! His music is so relaxing and calming, but also very catchy! I do wish he sung more of his songs in Dutch though, because Dutch sounds so nice when it's sung, but netherless he is a very talented artist (who has very cute dogs). He Ho of Bi is one of my favourite lgbtq+ songs ever (the title basically translates as heterosexual, homosexual and bisexual – credits to Michelle for introducing this song to me and for sharing my love of Douwe!!), and I'd highly recommend watching the music video if you can to understand the Dutch better (plus it's so cute). Both his albums Pass It On and Fool Bar are worth a listen too!
Christine and the Queens // pansexual
Okay, so this is turning out to be international music faves as well as lgbtq+, so here is some beautiful queer French music to add to the party! I think I first came across Christine and the queens when Tilted was a big it in the UK, but since she came up in my French listening exam (French exams are rad), I decided to check out more of her music, and she definitely doesn't disappoint! I really love iT which discusses gender and is just generally such a jam!
Ingrid Michaelson // lgbtq+ lyrics
Although I'm unsure of her sexuality, Ingrid Michaelson's song Girls Chase Boys (chase girls) is such a beautiful song with lgbtq+ themes. The Way I am is also a joy to listen to.
Shura // gay
Shura!! Her music is so pretty and peaceful – I especially love 2Shy and Tongue Tied, but she has so many other songs that are so relaxing and just generally nice to listen to! (Shout out to Elly for introducing me to her and the next artist a while ago!)
The Internet // lgbtq+ lyrics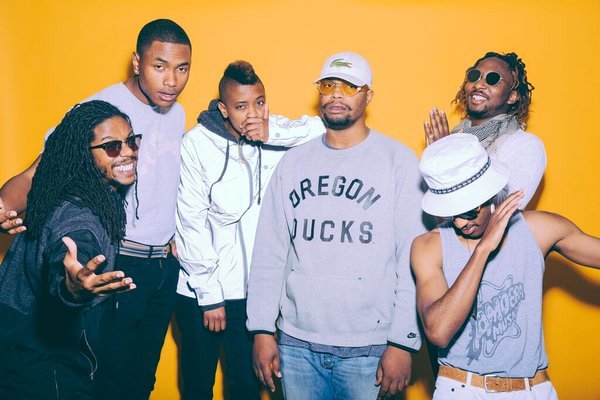 I'm going to finish of my faves list with The Internet. A lot of there music is quite slow and gentle, which is also very relaxing to listen to. Again I'm not entirely sure of their sexualities, but lead vocalist Syd's sings Girl beautifully and I just love her voice! Somthing's Missing is another of their songs which I love.
So, that's a round up of some of my fave lgbtq+ artists and songs. Of course there a loads more and more well-known artists who represent the lgbtq+ community, but these are the ones that I really love and can really connect with. If you have any more recs or faves, feel free to share them below 🙂